Our event held in April will feature a live DJ schedule. By applying you are agreeing that you are available for the shift you are selected to play. Slots are open from Friday, April 12th through Sunday, April 14th.
You will need to provide your own equipment as Furcationland will not be able to. We will have hook up for our main sound system. You are more then welcome to talk with others to use equipment they may provide if willing. If you have any questions about the sound system please contact [email protected].
Applications will close on February 29th
At midnight on the night of February 29th applications will no longer be able to be submitted.
Perks
DJ registration voucher for 50% off one basic registration at the time of purchase. This voucher may be applied towards higher registration tiers. DJs are required to pre-register prior to the event in order to apply the discount.
Priority badge pickup at registration for both you and your assistant on Thursday night and Friday morning.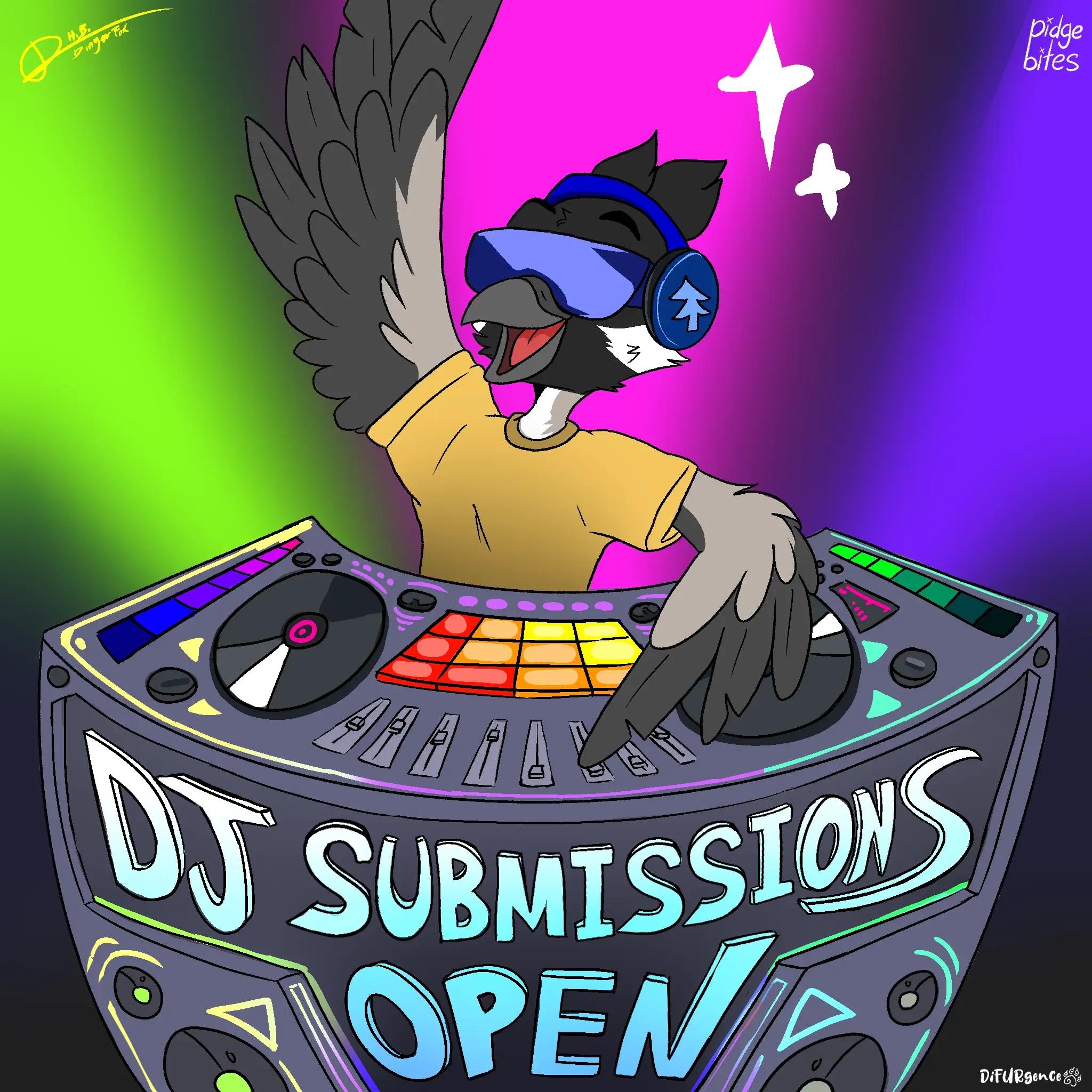 Art by Dinger, Honey, Pidge, & Ren.