Panels are discussion sessions that bring together experts and enthusiasts to share insights, engage in dialogue, and foster a deeper understanding of a particular topic or theme. They can also be entertaining, featuring humorous anecdotes, lively debates, and performances. If you are passionate about sharing your knowledge or love to entertain an audience, we encourage you to apply.
The primary contact for a panel must be 18 years or older.
You may have up to 4 listed hosts for a panel.
You agree that a registration will be purchased before your panel is publicly announced and advertised.
Furcationland promises only to provide a space for a panel to be hosted. Any requested equipment will be provided as available but will not be promised. Panelists agree that they will be able to host the panel if requested equipment is not available.
Panel decisions will be made as they are reviewed by the appropriate staff. Please give us up to 2 weeks from submission to hear if your panel was approved or not. Once reviewed, we will notify right away with a decision or any questions we need answered to offer one.
Applications will close on February 29th
At midnight on the night of February 29th applications will no longer be able to be submitted.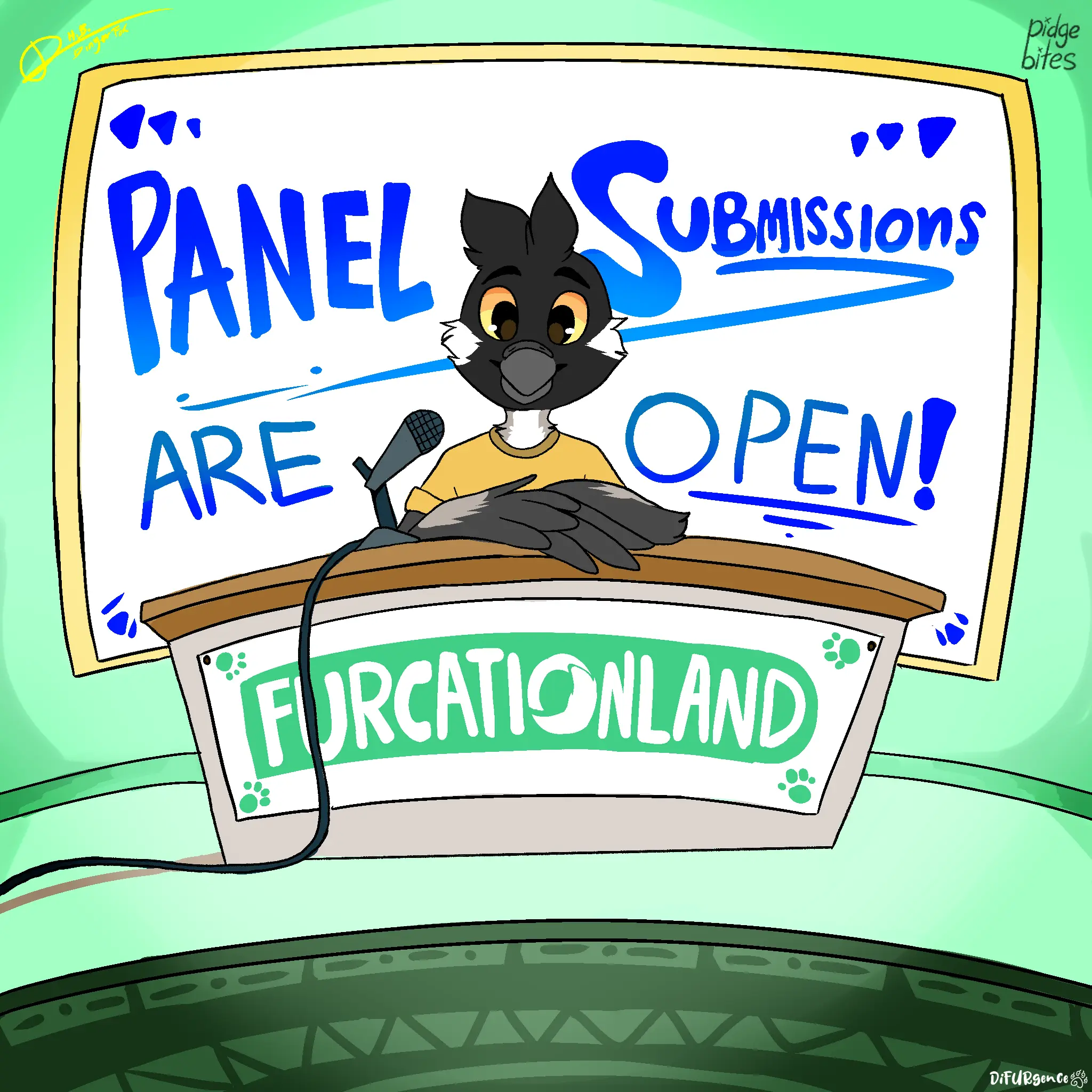 Art by Dinger, Honey, & Pidge.